I wanted to visit Milan so I was looking for a good connection between Germany and Italy. This is a reference guide for everybody who would like to make a spontaneous trip and visit Milan in Italy.

[toc]
Means of transport
Picking up the mean of transport depends very on your current location. If you occur to be in a bigger city like Berlin, Munich or Hamburg you should take the plane as a mean of transport. This can be a good option when you are planning in advance and plane tickets are not so expensive. For very late booking or spontaneous trip taking a plane as an option is not a solution.
Picking up a suitable mean of transport is variable. Many limitations will apply for different starting location in Germany. Thus it is always good to plan your trip ahead. I have created a table comparing means of transport based on a traveler location. Let's look at the table to see advantages and disadvantages for each of them:
| | | | | |
| --- | --- | --- | --- | --- |
| | Big city – advance | Big city – spontaneous | Small city – advance | Small city -spontaneous |
| Plane | cheap | expensive | cheap although need planning | expensive, time consuming |
| Train | cheap | expensive | cheap | expensive |
| Bus | cheap | cheap | cheap | hard to find a ride |
| Share a ride | need extra work | possible | hard to find a ride | hard to find a ride |
Plane
I crossed taking a plane immediately. Taking a plane would be a little bit uncomfortable. It required picking up suitable time during the day which was not available for me. Thus airplane was crossed immediately. But check my blog post about my flight from Milan to Stuttgart on my way back.
Train
I did not want to use the train for several reasons. First, trains go trough Switzerland which immediately raises the price of a train ticket. Second, train ride takes 10 hours and you must make 2 oversteps. Traveling by train in such way is actually less comfortable than with the bus.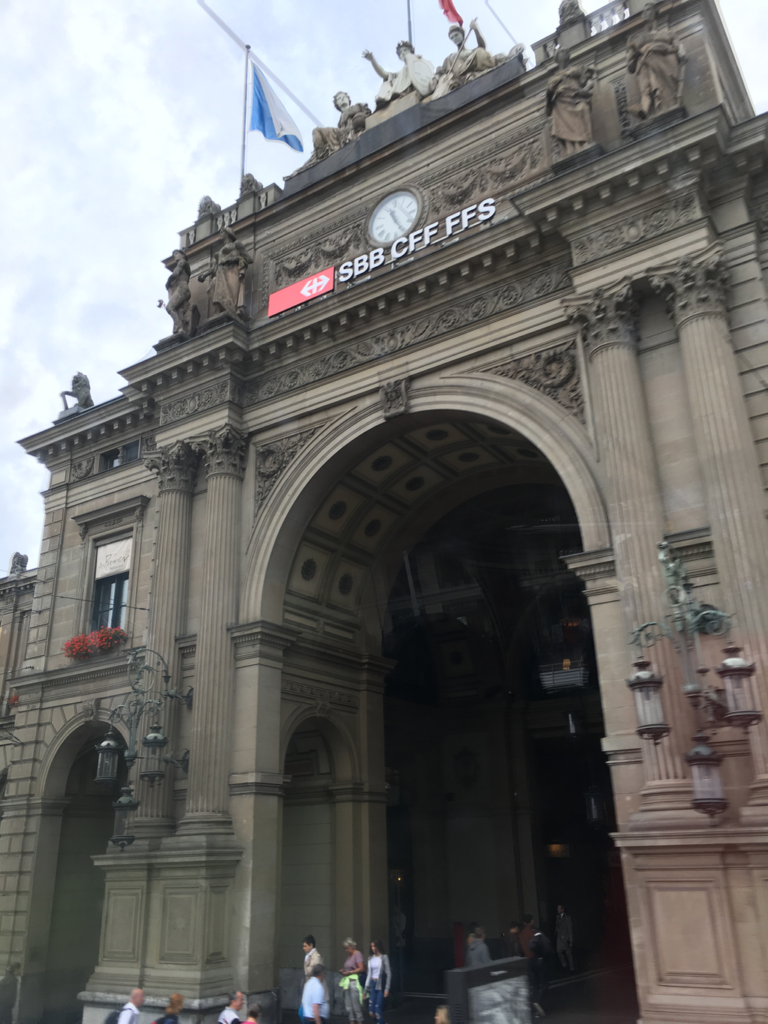 Bus
My last option was to take a bus. Fortunately, there was a Flixbus. It offers several connections during the day between Germany and Italy. And especially with Milan Flixbus made end connection for several lines. I chose very early morning connection from Würzburg to Milan.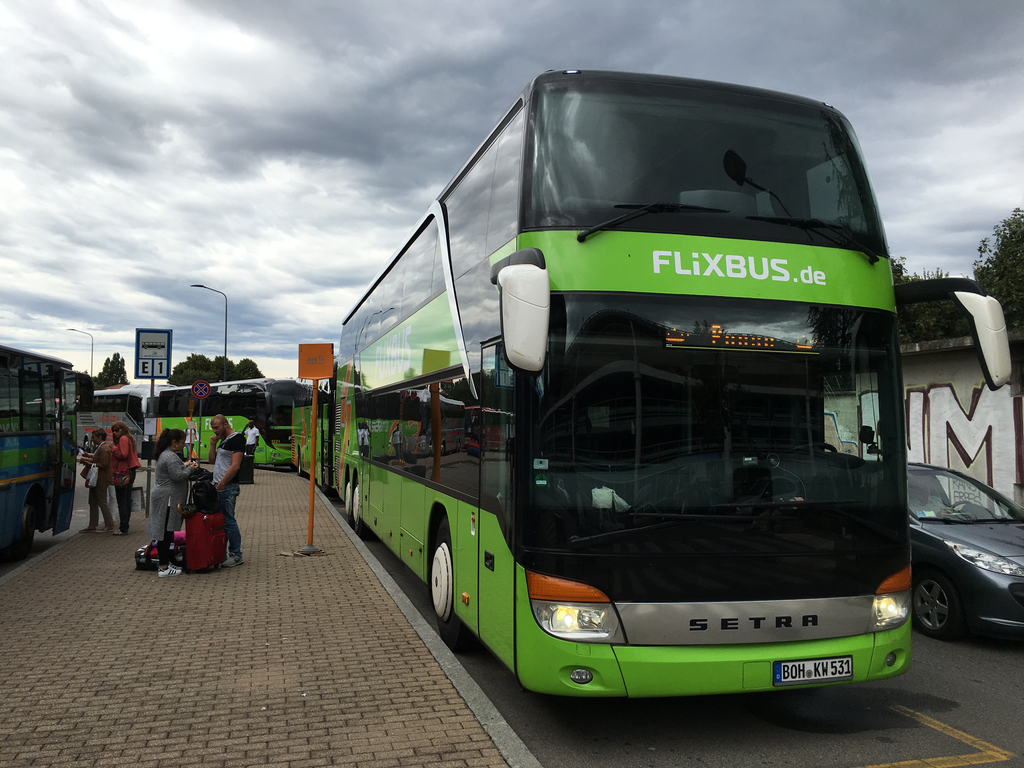 Bus to Milan
I chose Flixbus bus operator as my bus connection from Würzburg train station to Milan Lampugnano bus station. I was very surprised by the ride. And have to say right from the start it was the most beautiful ride you can take with Flixbus. Of course, it had its ups and downs. But in general, part of the ride takes place in Swiss Alps and the views from highways are amazing!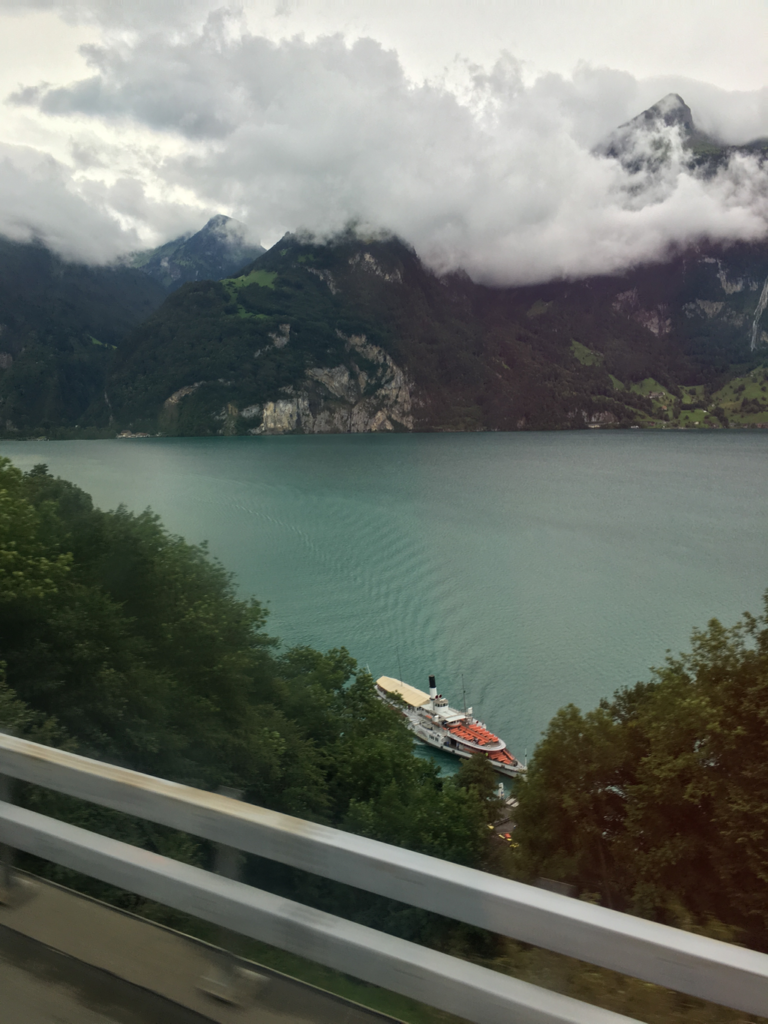 I choose very early morning bus from Würzburg to Milan. There came the first surprise of the day – double-decker bus. Unfortunately, in this point the bus was full and I took one of the most unfortunate seats – on the top deck in the back (5 seat row).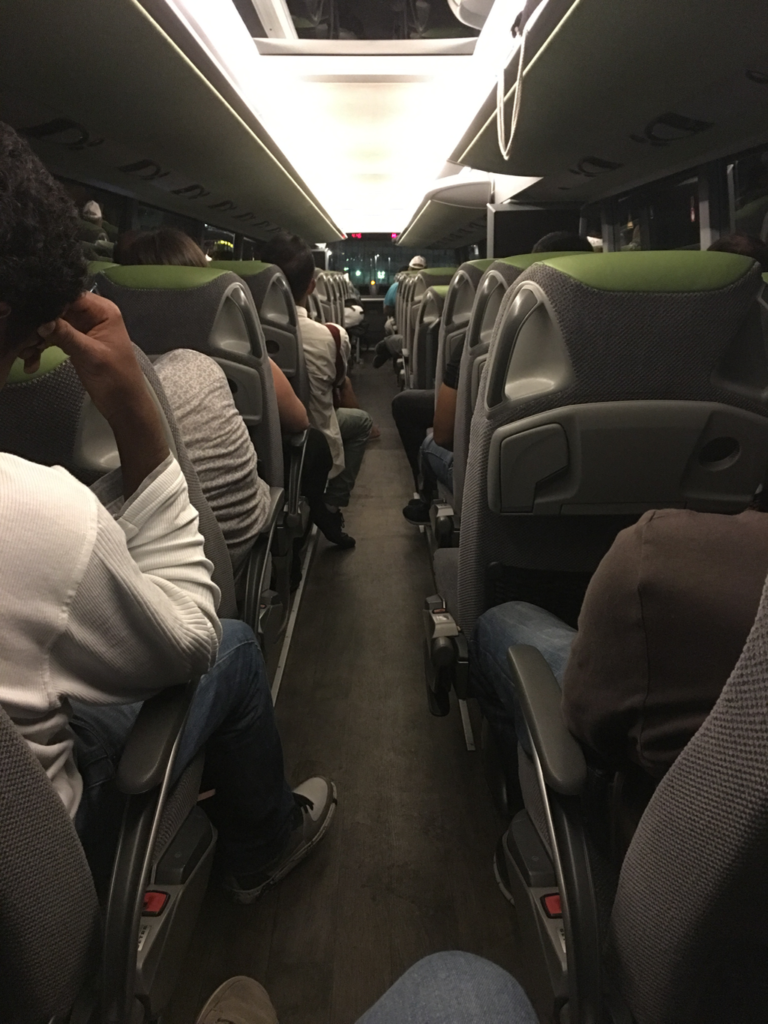 After the first bus in Kornwestheim, many passengers left and I took place on the right side of the Flixbus bus. It was good because then when we hit Swiss Alps it was a very good spot. I sit and enjoy the marvelous view.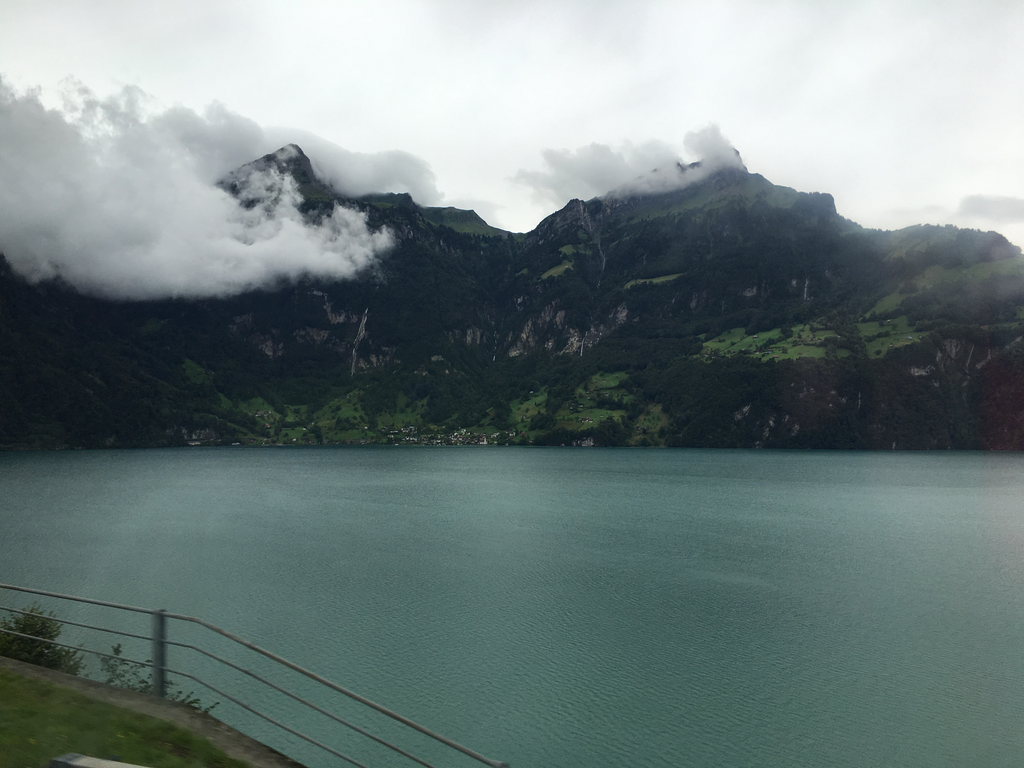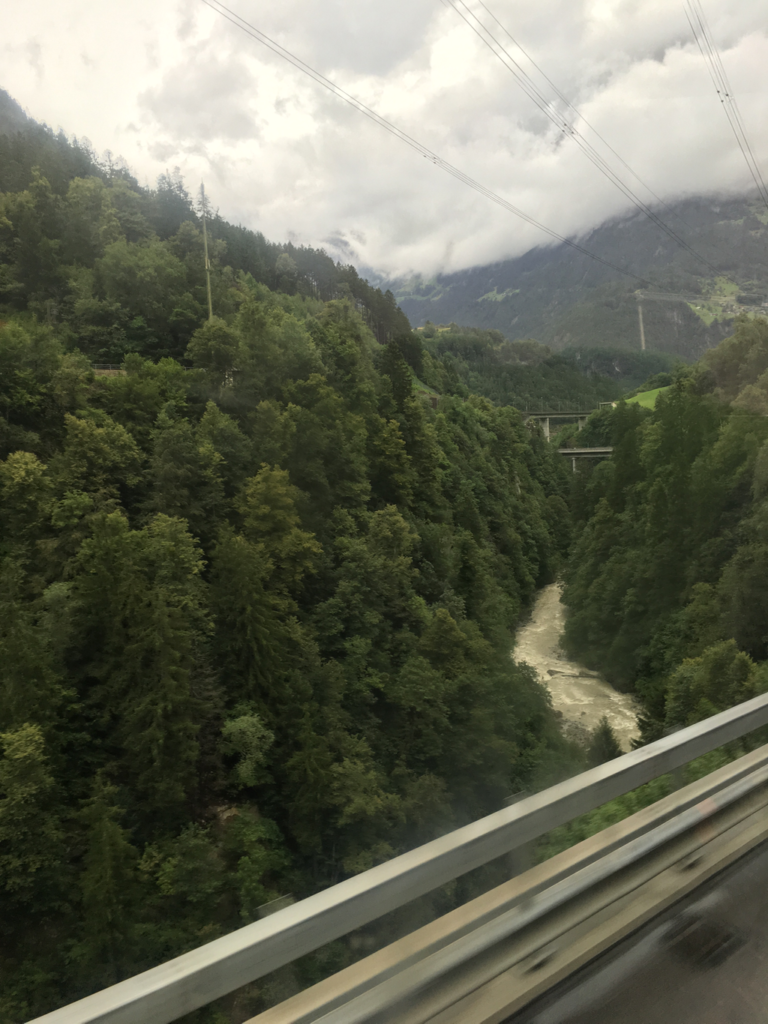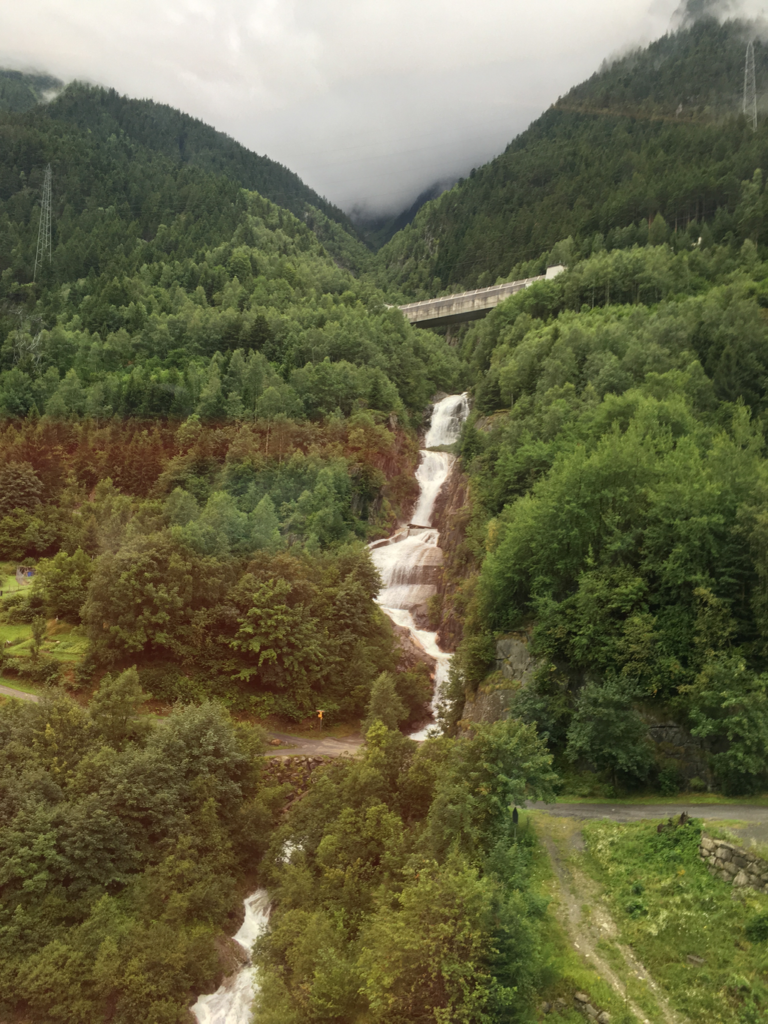 The ride is extremely long on the flip side. I would advise to prepare for such long haul journey. Take enough food and water. It takes over 8 hours to get from Stuttgart to Milan or over 10 hours from Würzburg to Milan. There has been only 1 longer stop on the journey.
At first, I was surprised that drivers do not let any man take a seat in bottom deck. Then I realized it was reserved only for woman. Moreover, bus was early in the morning full of males. Many of them had, and I am very sure about that none EU passport. Many looked like immigrants. I judged it by crossing German-Swiss border. Border patrol collected many non-EU passports and few temporary transit papers issued by Germany.